FLAVOR
Vanilla
Chocolate
SIZE CUPCAKES
cupcakes kami hanya mempunyai dua size whichare:
kiri: saiz A = big size
kanan: saiz B = medium size
HARGA CUPCAKES (latest price)
A size cupcakes
( souffle cup L size)
with Heavy Buttercream design = RM 2.40
with fondant =harga bermula dari RM 3.00 - RM 5.00 sebiji, bergantung pada design dan jenis bunga

with chocolate ganache = RM 2.80
tambahan untuk bekas plastik dengan penutup: Rm 0.20
edible image= RM 3.20 each
strawberry = + RM 7.oo

B size cupcakes
( paper cup biasa)
with Heavy Buttercream Design = RM 1.80
with fondant = RM 2.50 ~ ~ RM 4.00 bergantung kepada design dan jenis bunga

with chocolate ganache = RM 2.20
tambahan bekas plastik dgn penutup : RM 0.20
with edible image-= RM2.70 each
strawberry + RM 7.00

Budget Cupcake!



RM 1.40 each!!

GAMBAR2!!!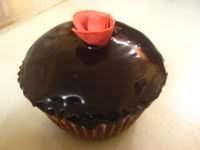 Coklat Cupcakes with choc ganache
SPECIAL DEAL:-
S
et Hantaran(HOT!!!) tinggi permintaan!!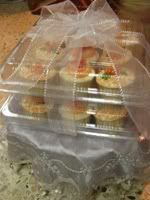 18 A size cupcakes
RM 55/fondant flower
(18 biji A size cupcake+ribbon+clear box+fondant design!!)
SYARAT TEMPAHAN CUPCAKES!!
note:
1) setiap tempahan hendaklah
25 biji dan keatas
2) decoration or hiasan cake boleh dirunding ikut kemahuan anda...
3) hanya untuk tempahan di kawasan KUALA TERENGGANU SAHAJA
4) tempahan dan pembayaran mestilah dibuat selewat-lewatnya..
4
hari sebelum tarikh pengambilan
...
SERIOUS BUYER ONLY
LAST ORDER 4 DAYS BEFORE TEMPAHAN
CANCEL ORDER 3 DAYS BEFORE TEMPAHAN
acc no:
CIMB Bank:-
13020104239526
( inform saya details selepas pembayaran dibuat)
HANTARAN PERKAHWINAN
HANTARAN PERTUNANGAN
DOOR GIFT
HARI JADI
KENDURI KESYUKURAN..sedia mengambil tempahan..
Gee,
0139038012(sms atau call)